ERA Real Estate Professionals Named Double Platinum Award Winner by Realogy Advantage Network
Posted by Jackie Van Pelt on Friday, February 12, 2021 at 2:14 PM
By Jackie Van Pelt / February 12, 2021
Comment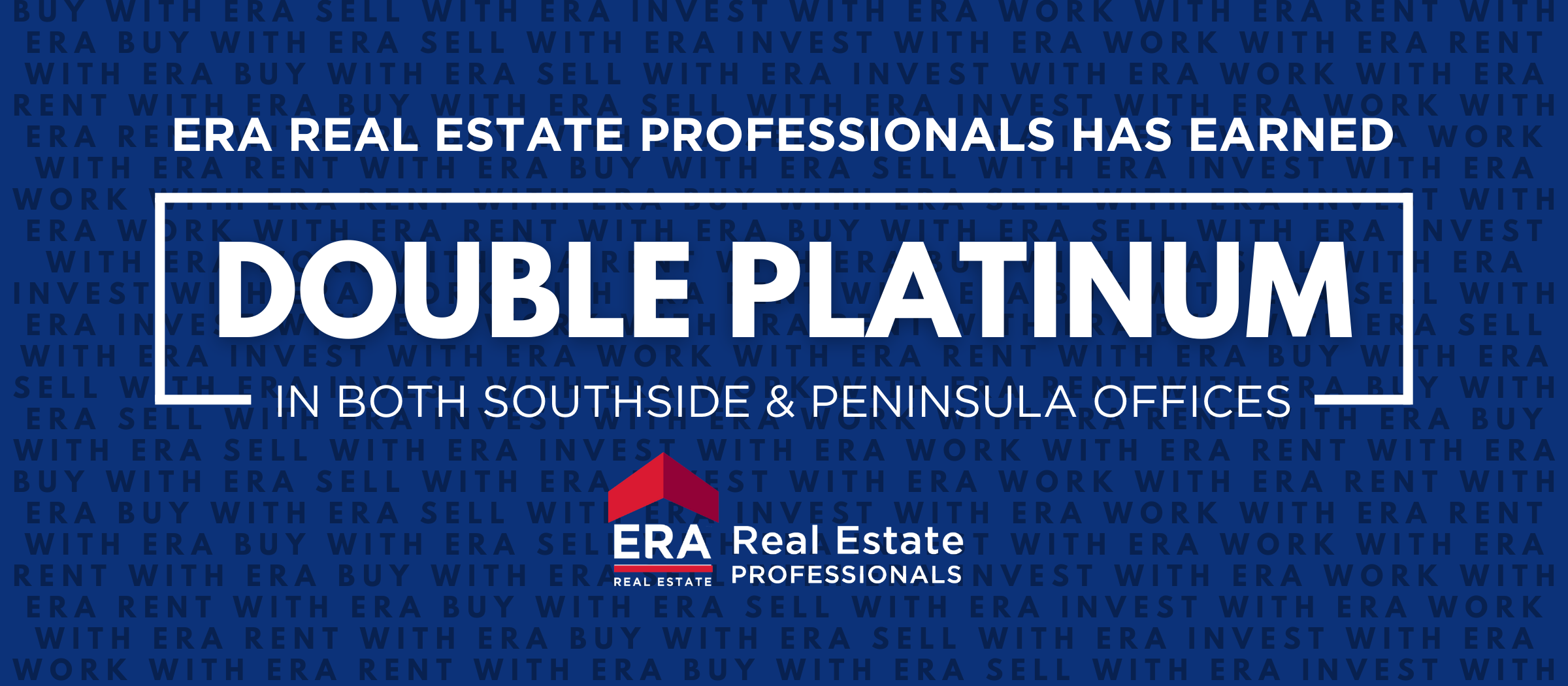 HAMPTON ROADS/VIRGINIA BEACH, VA – ERA Real Estate Professionals is honored to be named a Platinum Award winner by Realogy Advantage Network for outstanding performance in 2020. This year both the company's offices on the southside (Virginia Beach, VA) and peninsula (Newport News, VA) were named a winner by Realogy Advantage Network, a worldwide leader in employee relocation solutions.
Platinum is the highest level of Excellence Awards presented to principal brokers. Excellence Award recognition is based on performance results related to a wide variety of goals, including customer service, cost management, and effective analysis and marketing of homes. ERA Real Estate Professionals excelled in several business disciplines in 2020.
"Our agents work tirelessly for our clients and it has been such a humbling acheivement to be awarded during the uncertain year that 2020 was," said Jackie Smith, director of the relocation and business development at ERA Real Estate Professionals. "I am so proud of our company and team for acheiving this success."
The Realogy Advantage Network, formerly the Cartus Broker Network, partners with top-performing real estate professionals from the most trusted and recognizable brokerages in real estate. Overall, client satisfaction is the main priority.
"We are honored to have a lasting parternship with Realogy Advantage Network ," said Jackie Van Pelt, general manager of ERA Real Estate Professionals. "Our relocation team continues to show their deep dedication to clients through world-class service, local expertise and commitment to excellence."
---
ABOUT
ERA Real Estate Professionals, founded in 1996, operates multiple offices in the Hampton Roads area of southeastern Virginia and North Carolina. Tom Groves, owner and principle broker, and Jackie Van Pelt, general manager, along with Debbie O'Connell, southside managing broker and Velvet Trull, peninsula managing broker along with their leadership team oversee the company operations. ERA Real Estate Professionals is a turn-key real estate brokerage specializing in residential, commercial, rental and luxury properties. ERA Real Estate Professionals also offers mortgage, insurance, title, leasing, property management, relocation, investment and commercial real estate services. To learn more, visit www.erarepro.com
NATIONAL RECOGNITION
ERA Real Estate is one of the most tech saavy real estate sales organizations in the world with 2,300 independently owned and operated offices and 41,000 independent sales professionals in 35 countries and territories worldwide. All ERA Real Estate offices are independently owned and operated.